Windward Project Management Courses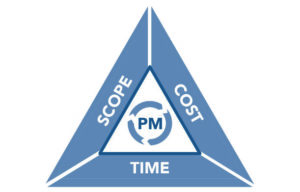 Windward Project Management offers project management courses that focus on the technical aspects of managing projects. Emphasis is on balancing scope, resources, costs, and schedule and controlling the risk inherent in every project. However, this does not mean Windward training does not address the people skills that hold a project together, because our training does! 
See the list of Windward courses – delivered in standard format or customized for your organization.
Training To Support Organizations
Windward Project Management provides training for commercial, government, and nonprofit organizations. Each course session is delivered specifically for project managers and team members in the organization. This Windward organizational approach to training adds a shared project management dynamic to the class experience. 
Windward focuses on providing training to help organizations solve project problems. The Instructor communicates with a client representative prior to the training session to better understand the organization's project "pain points" and training requirements. This preparation results in a consulting element incorporated with the course instruction.
Customization Makes Courses Unique
Customization is a unique element of Windward Project Management course materials and deliveries. Project management experience, training facilitation skills, and instructional design expertise are combined to respond to clients' specific training requirements and requests for desired learning outcomes.
The Windward instructional designer and course instructor work with training sponsors to incorporate organization specific project processes and materials into the course design and training facilitation. This allows project management best practices to be presented in relationship to the organization's project environment.
Delivery Options For Training Flexibility
  In-person classes
  Client provided facility
  Classroom project teams
  Online instructor-led live training
  Video producer technical support
  Attendee interactive participation
Hybrid Onsite and Remote

  In-person classes for majority of attendees
  Select group of remote attendees
  Client provided technology for remote attendees
  Full day consecutive classes (preferred option)   
  Half-day class sessions
  Viable number of non-consecutive days